Black River Falls • LaCrosse • Tomah • Winona • Rochester • Albert Lea
Title Insurance, Closing Services, and More...
Residential • Commercial • Vacant Land • Construction
Prompt, professional services with a personal touch.
River Valley Title Group provides a full suite of title insurance and closing services, servicing all home buyers, home sellers, REALTORS®, lenders, real estate investors, refinancers, and foreclosure/REO transactions. Our professional and experienced staff deliver with the very best in attention to detail and customer service to assure that your title needs are met with ease.
Suite of Services
Click a service below to learn more…
Title Commitment | Owner's Policy | Lender's Policy | Simultaneous Issue Loan Policy | Junior Policy
Full Sale Closing | Refinance Closing | Cash/Witness Only Closing | 1031 Exchanges
A report generated on a parcel of land revealing all items documented in various public records from the time an owner acquired the real estate through the current date.
A transaction where the buyer or seller have elected to swap one investment property for another to defer capital gain taxes.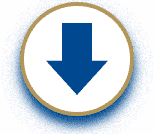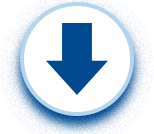 "RVTG always exceeds my expectations! This last transaction had A LOT of extra hoops to jump thru and Mischa and staff handled everything smoothly, professionally, and with kindness. Can't say enough good about them!!"
"Working With River Valley Title Group was amazing! They were both friendly and great and getting everything done quick. My client wanted a very fast closing date and they got everything done in a matter of days. I would definitely use them again!"
"River Valley Title Group is great to work with. They go above and beyond to get things taken care of! They are professional and get things done."
"Mischa does an amazing job! Personal, professional, knowledgeable, & very organized! I have full confidence in her to assist me to provide a positive closing experience for my clients!"
We enjoyed working with River Valley Title Group . . . everyone made the closing process very easy. Everything was explained thoroughly and we will definitely recommend your services to our friends and family.
"Fabulous as always. Neda is so professional – thank you!"
"If you want a title company that really cares about you and your transaction, call River Valley Title Group first. They always return phone calls and messages in a prompt manner."